Writing Greeting Cards: with pen or keyboard, both can engrave your words on your loved one's heart.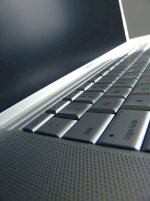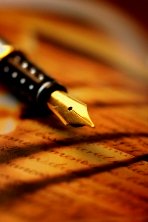 Writing greeting cards can be a pleasant activity…
I believe that any person can draw pleasure from writing in general and especially from writing greeting cards. By nature we want to express ourselves, we want to create beauty and be a part of others' lives.
Writing allows us to accomplish these creative human needs. Even if you do not engage in any other creative activity – your greeting card writing can be your outlet for expressing, enjoying, and creating beauty.
Writing is really a very sensual thing to do…
Whether you write with a fountain pen or ballpoint or you type on your keyboard, writing is a very sensual and enjoyable activity. You are creating a world.
There is a huge selection of greeting cards to choose from. You can take one with ordinary greetings, or, as I suggest to you, seek your own words and write your own card. The pleasure will be shared by you and your loved one.
Writing the Greeting Card
Work the same way as when brainstorming for ideas. Take the ideas you have chosen and build your greeting.
In Communication, the power of words and Your greeting your voice you can find tips about the emotional content and what to say. Here we focus on the creative side of writing greeting cards.
Draft your greeting, don't make it to heavy. Adjust the message, the language and the general ambience to suit the person you are writing to, without straying from your own voice and style.
We all have a style, a typical voice that expresses us best. Your job is to discover YOUR voice in greetings and in life.
Don't be afraid of it. Explore it. Be honest, write and speak from your heart. Don't worry about your style. You don't have to invent it. Just leave yourself room to discover it.
Discover it by writing and writing and writing…..
Edit the Greeting Card
When you have finished writing, editing is simple. Go over your greeting. Check for spelling and grammar mistakes.
READ it ALOUD to yourself. Do you feel it's working?
Is this the impression and the contribution that you wanted to make? Is it your voice?
Did you relate to all the points you wanted to make?
Is the greeting fine tuned or is it too emotional, or perhaps too empty.
Rewrite the parts you feel need rewriting.


You can go on and polish your greeting by using the free writing tips from Audrey Owen, Editor at writershelper.com


Who are you writing to? Whose birthday is it?


Discover some Tips about the RIGHT TIME and the RIGHT PLACE to write your birthday greeting cards!




Return from writing greeting cards to the Art of Greeting


Return Home