Try the popular Blue Mountain e greeting cards!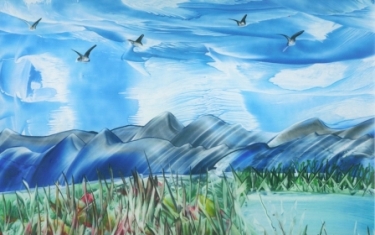 The Blue Mountain site offers a few membership options. Basically, the prices and suggested options are the same as on the American Greetings site (Blue Mountain belongs to A.G.)
Most of the e cards are for members only. Some are available free for all users. However, you can Visit Blue Mountain for a wide selection of eCards and printable greeting cards for every occasion. Try it free for 30 days!
You can enjoy the e Card membership option. This entitles you to one year membership for $13.99 + one month free trial.
Membership allows you to open two other free e card accounts. Not only can you send an unlimited number of e cards, it also offers an address book; reminder service, a "my favorites" e card service (saving your favorite e cards in your account), and saving any e cards you receive.
You can also sign up for a Create and Print membership. This membership enables you to use thousands of templates, projects, greeting and visiting cards, envelopes, invitations and stickers.
The membership also allows you to register two additional members – free.
You can also use the reminder and address book services. Membership costs $19.99 per year.
You can sign up for a combined e Cards and Create and Print membership for $29.99 a year.
There is a third membership option: create and mail. This one also allows you to customize your e mail for $19.99 a year.
You can download FREE a selection of wallpapers and screensavers from the site. You can also download free calendars which can be used as reminders too. There is a special 12 month calendar set which changes automatically at the beginning of each month.
You can personalize and customize your e cards to a certain extent.
Many of the e cards are beautifully designed, and have lively flash features.
Blue Mountain has a wide selection of online birthday cards for friends, family, coworkers and more. Send a free eCard today!


You can send your birthday e card or sign up for the Create and Print option :





You can also compare and check this site against the American Greetings e card site.










Return Home