American Greetings Cards: legacy combined with modern digital options.
American Greetings cards have been around since 1906. The start was modest. Today it's the world's largest publicly-traded greeting card company, employing around 18000 people all over the world.
It produces paper greeting cards, e-cards, party products, stationery, calendars, candles and much more. The company also owns Carlton Cards and Gibson greeting cards.
The most popular copyright properties they hold are: Strawberry Shortcake, the Care Bears, Holly Hobbie and the Get-Along Gang.
American Greetings states its mission as connecting people, and helping people to express themselves and celebrate.
You can find your local American Greetings card store at: http://www.carltoncards.com/store_Locator/store_Locator.cfm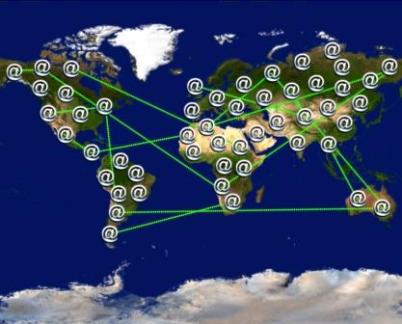 You can also send a customized paper card, chosen from a large selection, directly from the Americans Greetings site.
You can go directly to the American Greetings site to choose, customize and send your personal card here :

There are many subjects to choose from: birthdays, holidays, special events and much more. You can also select a few card styles in each card category.
Birthday cards are sorted by relatives, groups, ages and friends.
When personalizing your card you can add a photo and your special greeting. You can choose fonts, colors and even use java script if you're the tech type and into it.
Cards cost $ 2.95 each and you can send them directly from the site in your name.




Return to Classical Cards



Or read about American Greetings ecards




Return from American Greetings cards Home


Changed your mind? Want to send an American Greeting Card?