Read about Hallmark greeting card software
Hallmark greeting card software can be found and bought on the Hallmark site (for your convenience, the link appears later on this page).
You will find two types of software for designing and printing greeting cards suggested on the Hallmark site.
(There is one software program, "Hallmark Scrapbook Studio," for helping you to remember special family events.)
Hallmark Card Studio 2006 will enable you to create your greeting cards, e-cards, invitations, calendars and announcements. You can add your own photos, sounds, music, and use the large selection of card templates, art images and fonts.
The price of the Hallmark Card Studio 2006 is $29.99 + delivery.
You can also choose the Hallmark Card Studio 2006 Deluxe for $49.99 + delivery.
This software is basically the same as the regular Card Studio and offers the same features. However, the variety of cards, new cards, art clips, images and fonts is larger.
Toptenreviews.com rates Hallmark Card Studio 2006 Deluxe in 4th place (out of ten) in their 2006 greeting card software review.
I will relate to this site and to other greeting card software on the page dealing with greeting card software.
To check Hallmark's software page just click on the picture below.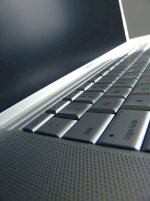 Return from Hallmark greeting card software to classical cards


Return Home